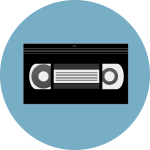 VHS, MiniDV, VHS-C, Digital 8, Hi8, and more! Get all of your old tapes converted to digital files on a flashdrive, or transferred onto playable DVDs.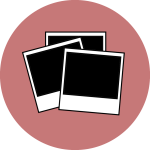 All photos up to 8×10, large formats, 35mm slides, negatives, and more! We also offer photo editing services and custom slideshows.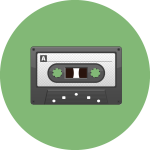 Get your old audio cassettes transferred to digital MP3s with our audio transfer services. We can also create playable CDs.
Seattle Digital Transfers at Affordable Prices!
At Emerald Video Transfers, we specialize in professional video tape transfers and quality image scanning. We continue to services the greater Seattle area with our experienced technicians and professional products. We're able to convert your old tapes, photos, or cassettes to digital files. Our small team is made up of professional transfer technicians ready to help preserve your cherished memories. Media that we are able to digitize include VHS tapes, Hi-8 tapes, DV Tapes, Photos, 35mm Slides, Audio Cassettes, and more! Your media can either be converted to digital files and put onto a hard drive, or it can be transferred to a DVD to watch on your television anytime! We use professional transfer equipment and all of your media items are kept in-house. We do not ship anything out. We're a local home-based business with affordable prices and quick turnarounds! We're located just south of downtown Seattle. Pickups and drop offs are by appointment, so contact us today to schedule a time to digitize your tapes or photos!
Email us at emeraldvideotransfers@gmail.com or use the form below.